Original Version
North American Version
South American Version
1. Darkness and hope
4:46
1. Darkness and hope
4:46
1. Darkness and hope
4:46
2. Firewalking
3:05
2. Firewalking
3:05
2. Firewalking
3:05
3. Nocturna
3:52
3. Nocturna
3:52
3. Nocturna
3:52
4. Heartshaped abyss
4:08
4. Heartshaped abyss
4:08
4. Heartshaped abyss
4:08
5. Devilred
3:25
5. Devilred
3:25
5. Devilred
3:25
6. Ghostsong
4:21
6. Ghostsong
4:21
6. Ghostsong
4:21
7. Rapaces
5:31
7. Rapaces
5:31
7. Rapaces
5:31
8. Made of storm
4:09
8. Made of storm
4:09
8. Made of storm
4:09
9. How we became fire
5:47
9. How we became fire
5:47
9. How we became fire
5:47
10. Than the serpents in my arms
5:53
10. Than the serpents in my arms
5:53
10. Than the serpents in my arms
5:53
11. Love will tear us apart (Joy Division cover)
3:41
total time
51:33
total time
49:30
total time
48:43
Boxed CD Version
Promotional Sampler Version
Promotional Fan-Single Version
3. Nocturna
3:52
1. Nocturna
3:52
2. Nocturna
3:20
5. Devilred
3:25
2. Devilred
3:25
9. How we became fire
5:47
3. How we became fire
5:47
10. Than the serpents in my arms
5:53
11. Os senhores da guerra (Madredeus cover)
6:30
12. Mr Crowley (Ozzy Osbourne cover)
4:28
total time
56:01
total time
13:05
total time
5:55
Line up
Ricardo A.
Sergio C.
Fernando R.
Mike G.
P. Paixao
Artwork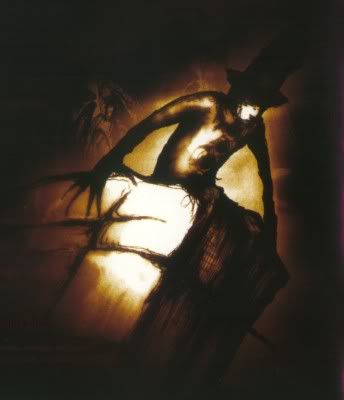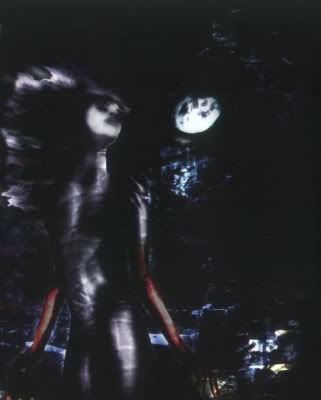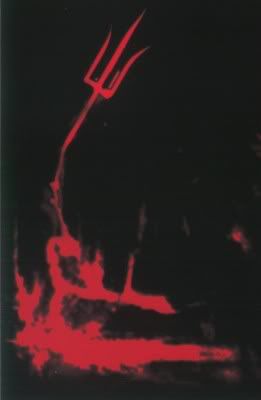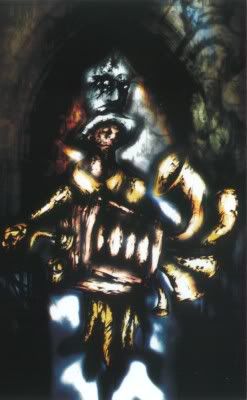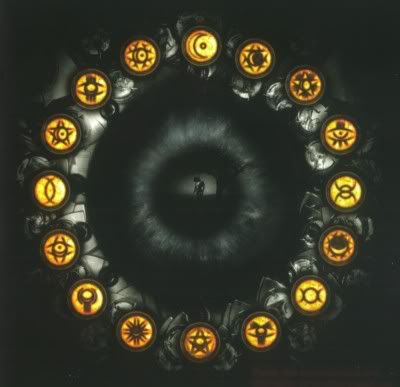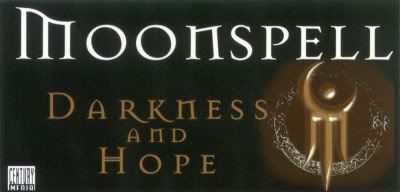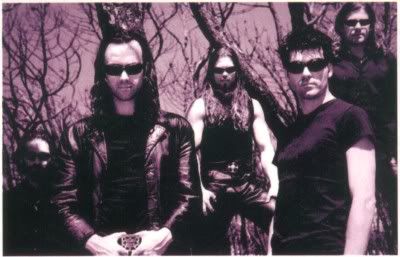 Info
Darkness and hope, year 2001 e.v.
All songs written by MoonSpell
All lyrics written by Fernando Ribeiro(darkness) except where indicated
Produced by Hiili Hiilesmaa
At Finnvox Studios, Helsinki Suomi/Finland (

www.finnvox.fi

)
Mixed by Hiili Hiilesmaa
Mastered by Mike Jussila
Spoken word on Than the Serpents... Adolfo Luxuria Canibal (Mao Morta), courtesy of Norte Sul Portugal
Female vocals on devilRed by Asta
Female vocal sample on Rapaces courtesy of Best Service (Hallelujah)
Intro sampler on Rapaces taken from Lifeforce-the movie
All choirs MS Coiro with special intervention from Special K (the Skreppers)
Moonspell imaginarium drawn by Wojtek Blasiak (wojciech.blasiak@interia.pl)
Layout Adriano Esteves (Musicdrops.com), Paulo Moreira (Naked Productions)
Creatively assisted by Moonspell
Band photos Paulo Moreira for Naked Productions 2001 (naked.paulomoreira@clix.pt)
Stage scenery and lightshow Pure Ficcao (puraficcao@netc.pt)
Lightshow and tour material sponsored by Access All Areas
Moonspell uses Paiste, Premier, Brian Moore (custom guitars)
Os senhores da guerra: (Written by: Francisco Ribeiro-Pedro Ayres de
Magalhaes/Francisco Ribeiro. Published by EMI-Valentim de Carvalho,
Musica Lda. 1994. Performed by MadreDeus. From the album O espirito da
Paz 1994)
Mr. Crowley: (Written by: Ozzy Osbourne/Bob Daisy/Randy Rhoads.
Published by Kord Music Publishing/Blizzard Music Lts (ASCAP).
Performed by Ozzy Osbourne. From the album Blizzard of Ozz 1981)
Magdalene: Music by MoonSpell. Lyrics by Fernando Ribeiro. Taken from
the album "2econd skin". Regie: Vila Richter, Prod: Birds Mill Media.
1998. remix by Adriano Esteves for Musicdrops.com
Butterfly FX: Music by Pedro Paixao/Sergio Crestana. Lyrics by Fernando
Rebeiro. Percussion sounds extracted from "Heart of Africa"
(spectrasonics). Pre-produced at P'ra Musica Studio, Alverca, Portugal
Regie: A. Marschall, Prod: Cut and Run. 1999