1. Goat on fire
5:53
2. Wolves from the fog
5:17
total time
11:10


Line up


Satan - source of inspiration
Langsugar T.R. - vocals
Mantus H.G.D. - lead guitar
Malah L.L. - rhythm guitar
Tetragrammaton T.M. - bass
Nisroch O.F. - drums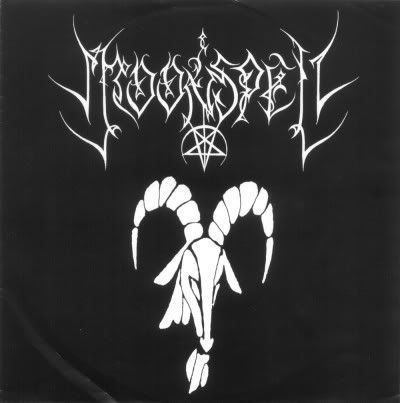 Info



Soon
to be unleashed is the "Under the Moonspell" mini-CD through the french
label Adipocere Rds containing three opus of the most ethnic, medieval
and simphonic satanic music ever!
Thou shalt not fail to witness the pure and sincere southern devotion
of "Tenebrarum Oratorium" Andamento I & II and to enchaint thouself
with the mystic melodies of the Moonforjed "Opus Diabolicum" Andamento
III.
The release of this piece is appointed to January / February, being
December the chosen month for the recording sessions at a high
professional 32 channel studio.
In the meanwhile, you can still order MOONSPELL's debut demo "Anno
Satanae" containing three tracks, professional printed B&W cover,
booklet with lyrics and biography, printed CR02 cassettes and finally a
good quality 16 tracks recording.
Available at the band's address.